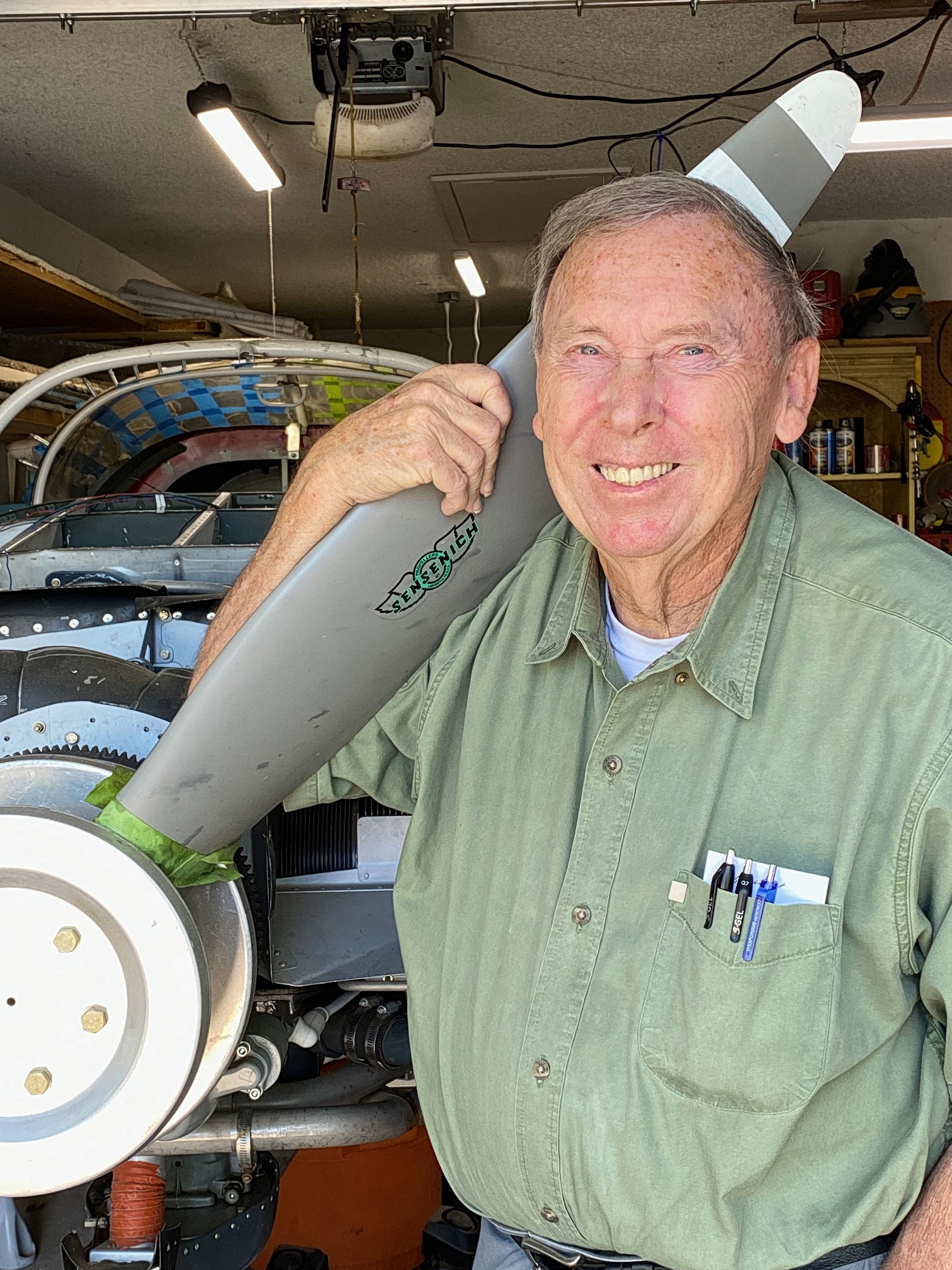 I'm hugging my Sensenich fixed pitch prop.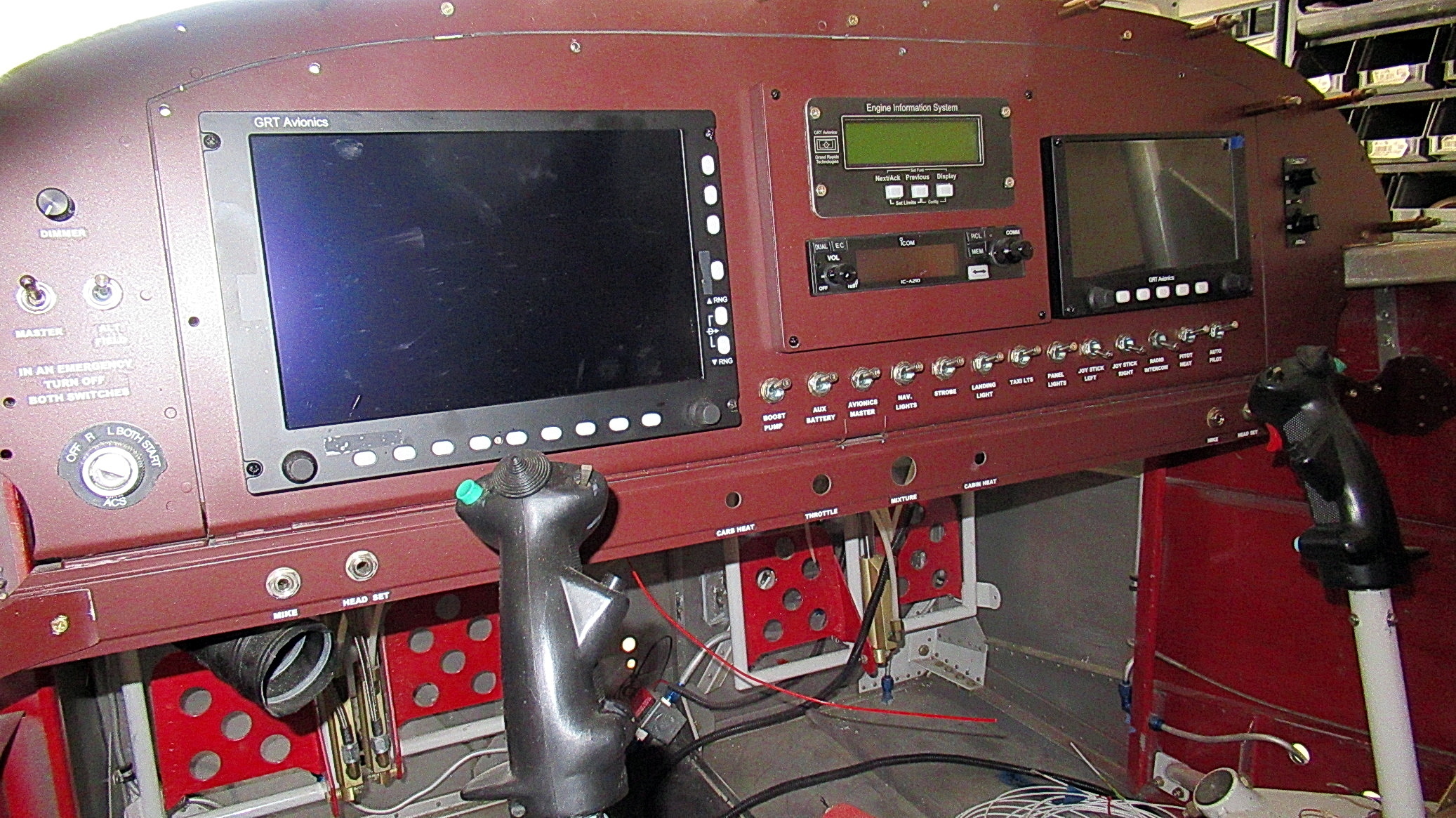 My instrument panel under construction. I cut it with a router using a Freud 6.2 x 1/32 router bit  bought from Rockler in Round Rock. Use a lot of oil!!!
I made guides for the inside cuts and the outside curvature.  Shown are two Grand Rapids EFIS's,  the GRT engine monitor, an ICON- A210 radio, and two Infinity Aerospace hand grips.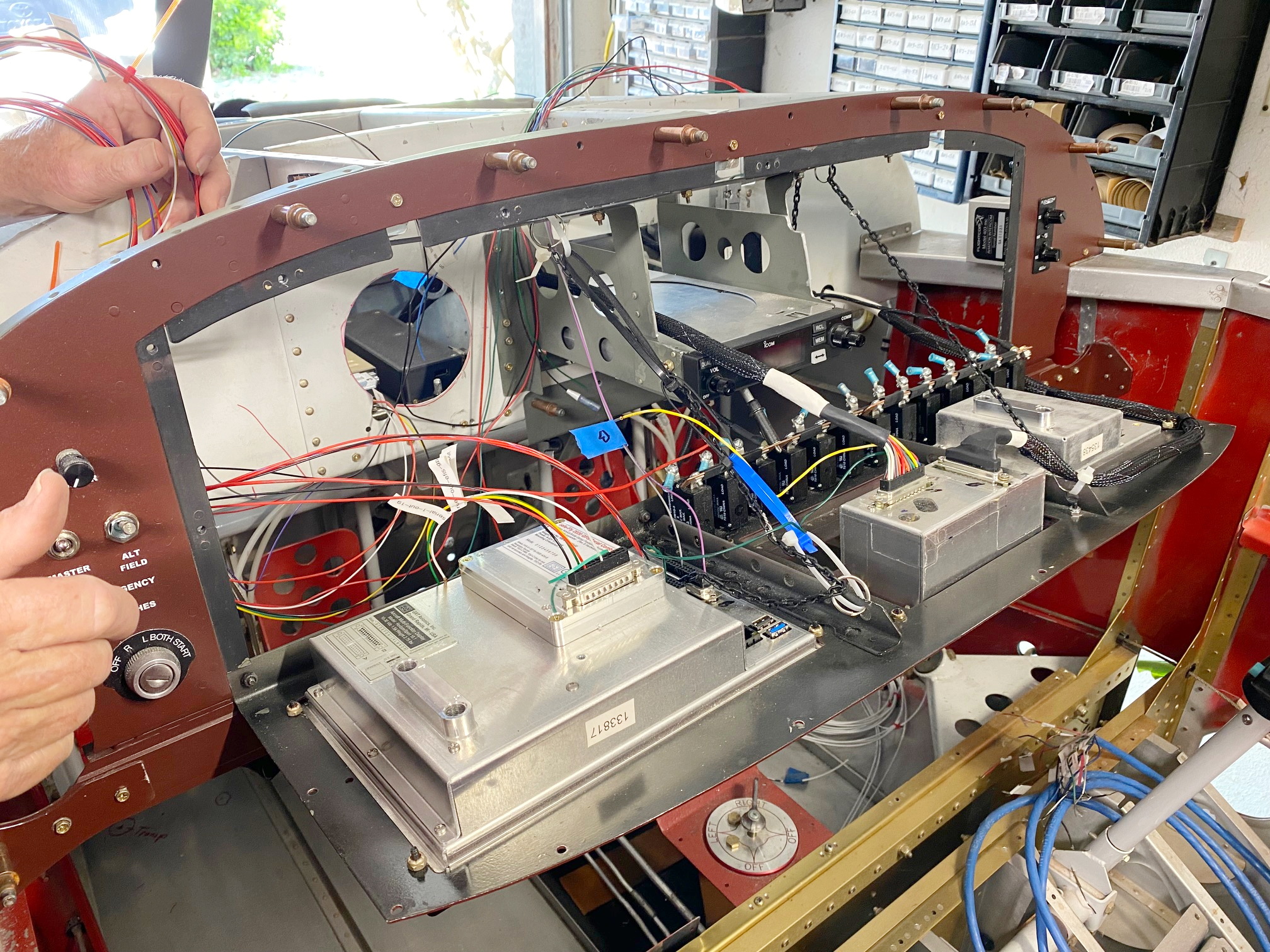 The instrument panel folds down giving access to the back side of the instruments.  This also gives access to the trig T22 mode S transponder, GPS, and GRT ADS-B receiver.
It's really convenient to fold it down and work on the back side.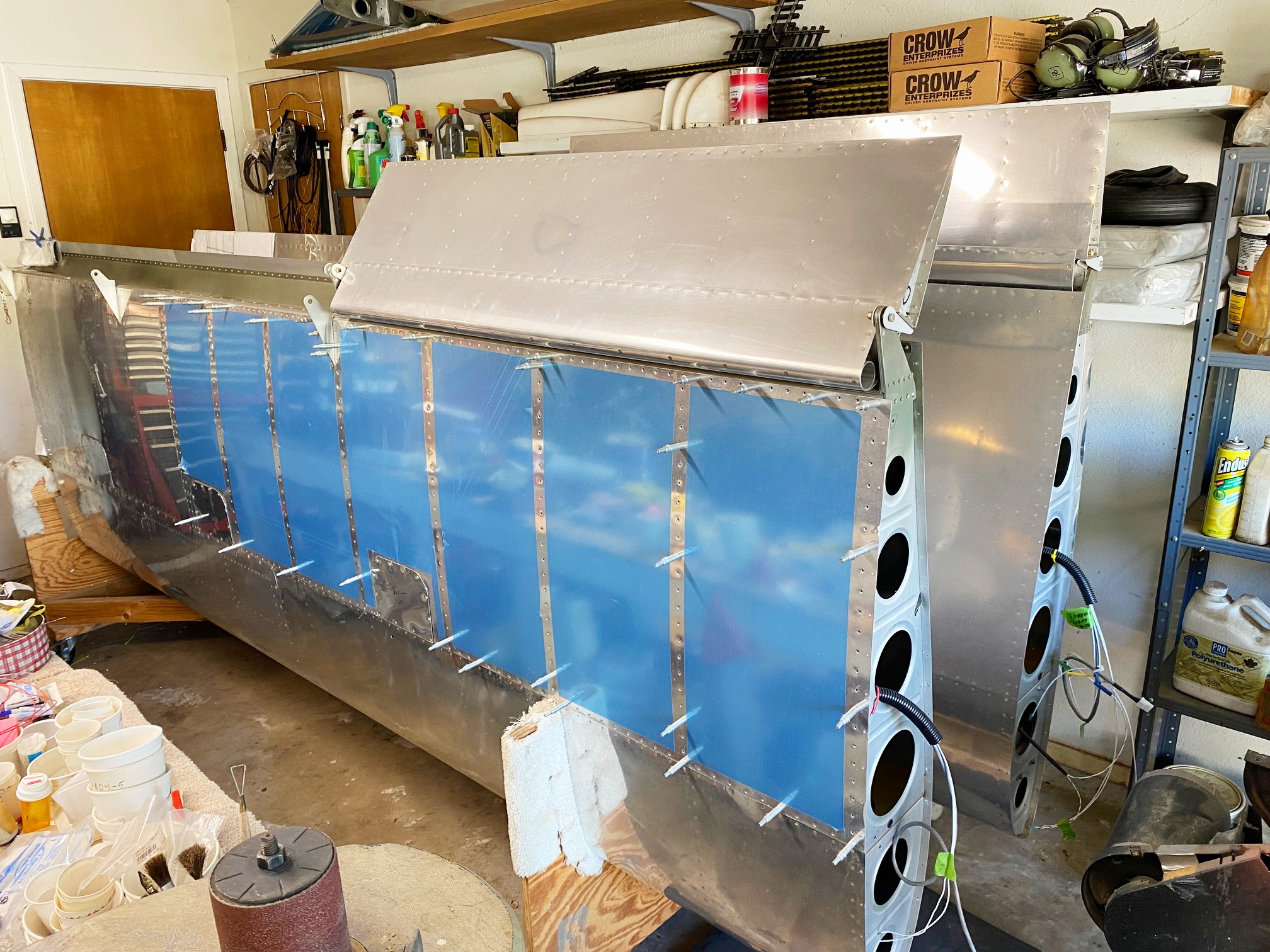 My wings are on a wing cradle with casters.  It's really nice to be able to move it around.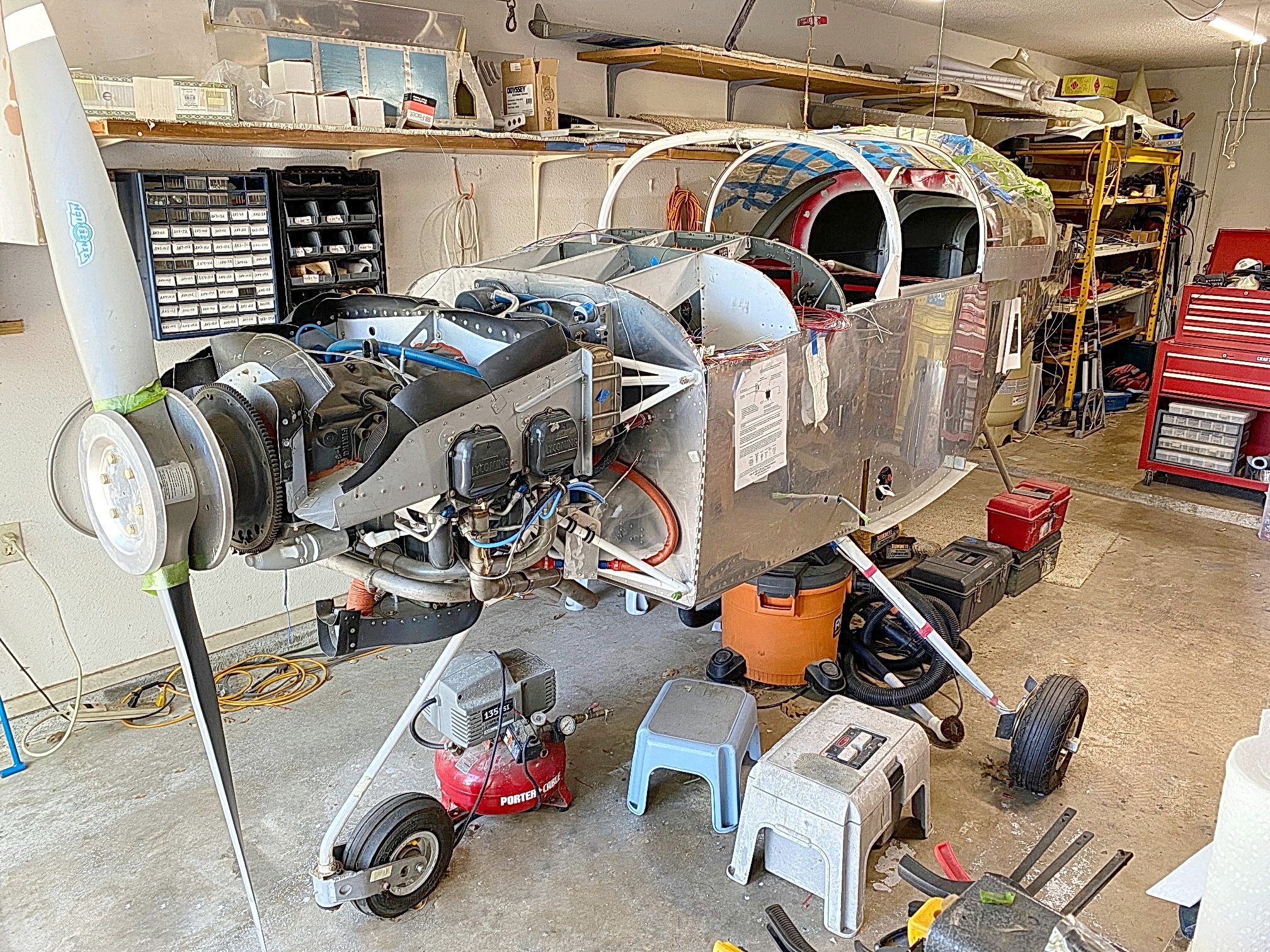 My engine is a rebuilt Lycoming 0320 carburated high tech engine. I am installing the thermocouple wiring to the engine monitor and have used some really neat expandable flame retardant sleeving for the wires.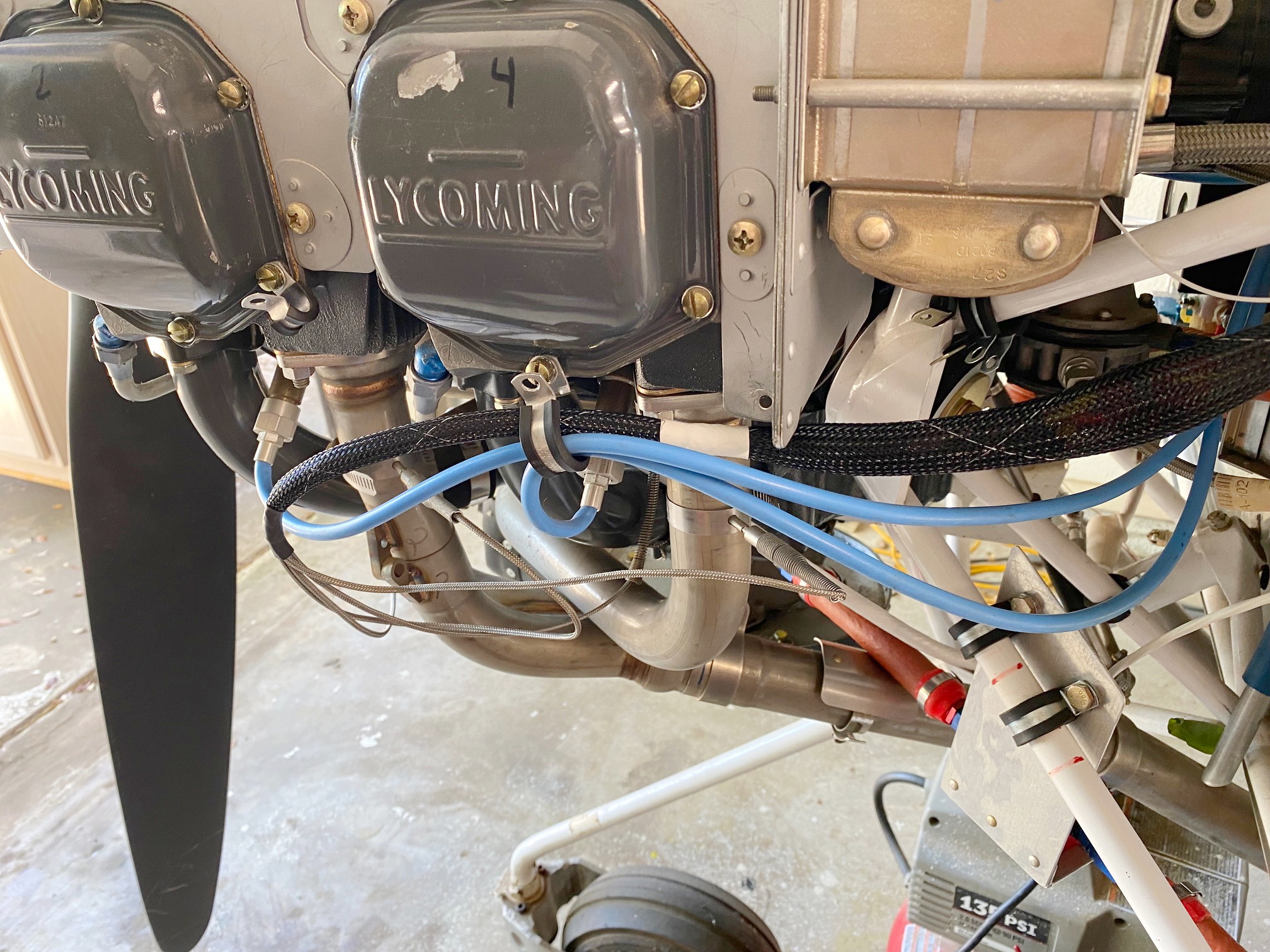 I am going to use it extensively where the wires may be exposed or rub. All the photos may show components that are temporary attachments and would be replaced in final assembly.
To see more photos of Ralph's RV-9A, click on this link: