Welcome!
EAA is a growing and diverse international organization with a wide range of aviation interests. Originally founded in 1953 by a group of people involved in building their own airplanes, through the years it has transformed into a wide group interested in everything aviation.
EAA Chapter 187 is a tight group of folks located in the Greater Austin Metro Area interested in building custom aircraft, flying, aviation, and beyond. We come from a great range of backgrounds, but share a common passion for the skies. We have regular scheduled meetings and events. We engage other events in the area, helping represent EAA and Experimental Aviation. We hold regular Young Eagles rallies, allowing kids age 8-17 to experience their first flights in a small airplane.
Want to find out more? Come join us at one of our regular meetings and introduce yourself. You will find that our members are open, friendly, and have a great deal of interesting things to talk about. Interested in building your airplane? You're in the right spot! We have builders assistance, tools loan programs, first flight assistance and counceling, and much more.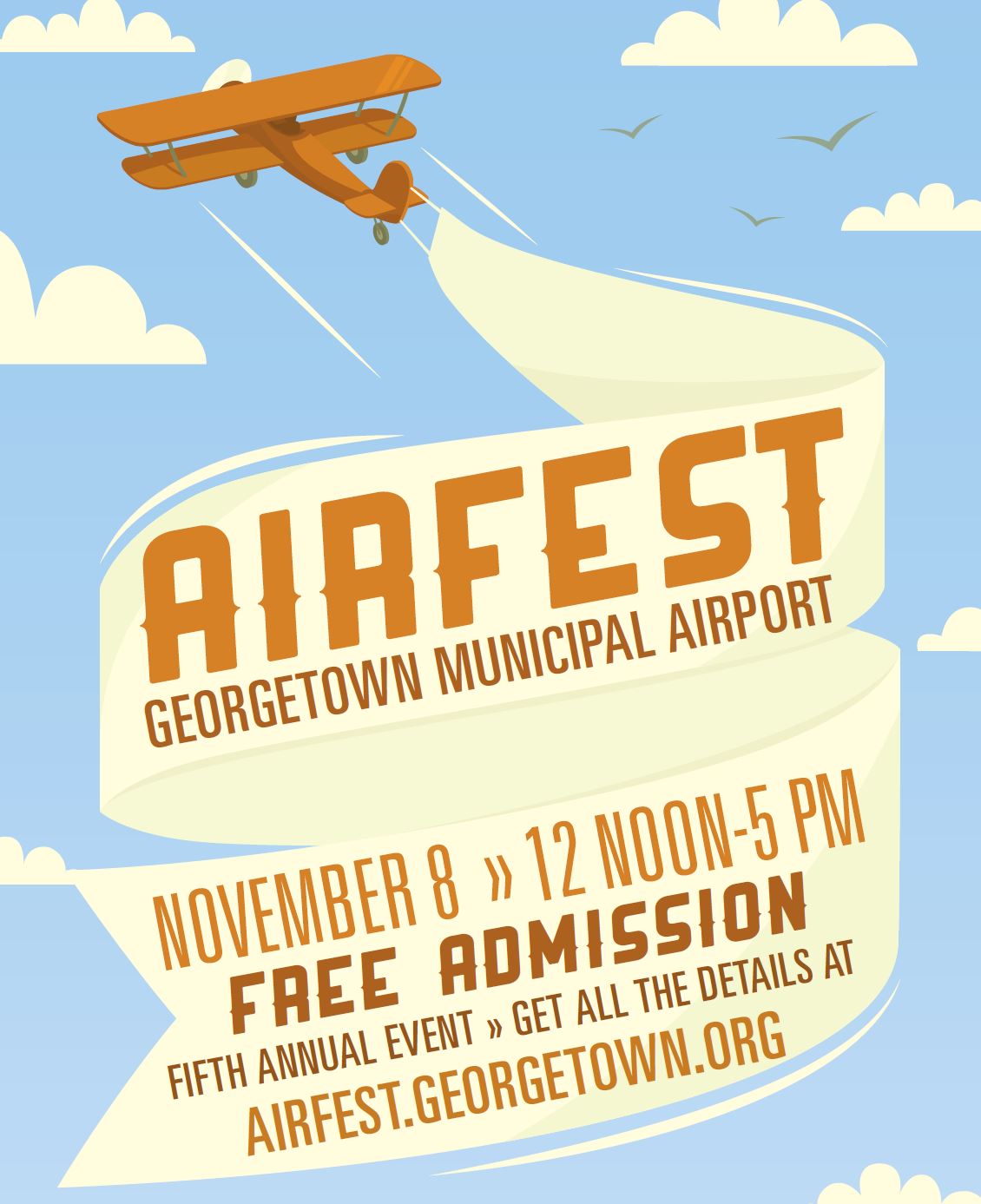 Airfest at Georgetown Municipal Airport, November 8th, 2014
Come on, come all! Lots of aviation fun for the whole family! We will keep posting details as they get shaken down, but meanwhile, see some highlights below.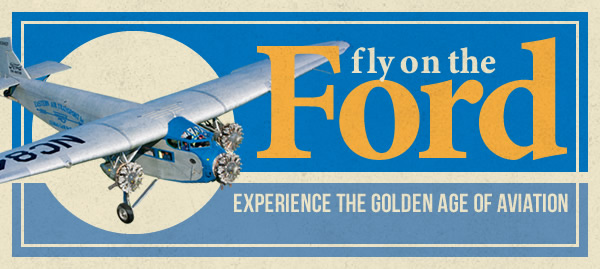 Ride the History!
EAA's Ford Trimotor is coming to town around GTU Airfest! Rides offered November 6-9, 2014, at Georgetown Airport.
Young Eagles November 8th, 2014:
Kids 8-17 Fly Free!
Have your kids join us in the air - free airplane rides for kids age 8 to 17!
Questions? Contact us at This email address is being protected from spambots. You need JavaScript enabled to view it. .
---
Tuesday, October 14, 2014 Meeting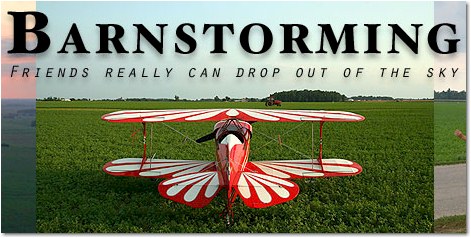 In October, we will be watching "Barnstorming", a great documentary by Bryan Reichhardt.
Barnstorming is the true story of an unexpected friendship that developed between a farm family and two pilots who literally dropped out of the sky. Their friendship has created a new tradition out of an old one long gone: barnstorming.
The meeting will be at Wells Branch Community Library on Tuesday, October 14th, 2014, starting at 6:45PM. The library is located at 15001 Wells Port Drive, Austin, TX 78728-4596. We will also have a pre-meeting dinner at TACO CABANA located at 15002 Farm to Market 1825 Pflugerville, TX 78660 at 5:30pm.
---
Mailing List
To subscribe to our mailing list, please email an empty message with 'Subscribe' in the subject line to This email address is being protected from spambots. You need JavaScript enabled to view it.
---
Member Roster
To gain access to member roster, please register. Please provide you real name as it appears on the member roster, otherwise your account will not be approved.
---